Publisher's Note: When Judge James A. "Jimmy" Turner was sworn in as Rutherford County circuit court judge he read a poem—I took notice.
The words of wisdom were from a poem that the late Alabama Coach Bear Bryant often read were very inspirational. I asked Judge Turner if he had a copy of the poem. He later handed me over a dozen cards of the poem. I took them to the state capitol and handed them to our MTSU interns and few legislative staff— including Marvin my assistant.
The poem reminded me of The Rotary International 4-Way Test that is repeated by members before meetings. The Four-Way Test is a nonpartisan and nonsectarian ethical guide for Rotarians to use for their personal and professional relationships. The test has been translated into more than 100 languages, and Rotarians recite it at club meetings:
Of the things we think, say or do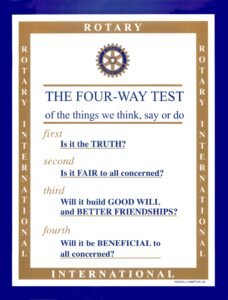 Is it the TRUTH?
Is it FAIR to all concerned?
Will it build GOODWILL and BETTER FRIENDSHIPS?
Will it be BENEFICIAL to all concerned?
I recall the late Smyrna Mayor Bob Spivey who brought me into Smyrna Rotary Club and whom I considered a mentor whispering to me after the club—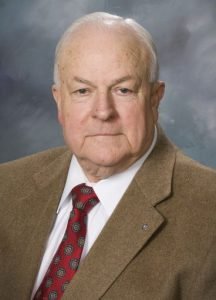 "If people would practice those words—our world would be a much better place."
Alabama Coach Paul "Bear" Bryant and his Daily Prayer
It's said that the prayer was found in the wallet of legendary college football coach Paul "Bear" Bryant upon his death. According to TruthorFiction.com, The Paul W. Bryant Museum at the University of Alabama campus in Tuscaloosa has confirmed that Bryant carried a poem around in his wallet titled "A New Day" that reads:
"This is the beginning of a new day. God has given me this day to use as I will. I can waste it or use it for good. What I do today is very important because I am exchanging a day of my life for it. When tomorrow comes, this day will be gone forever, leaving something in its place I have traded for it. I want it to be gain, not loss — good, not evil. Success, not failure in order that I shall not forget the price I paid for it."
Bear Bryant used to carry the poem around in his wallet and was known to read it to his players. The museum, which hands out free copies of the poem to visitors, also has a video of Bryant's former players reading the poem posted on its website.
The poem was written by Heartsill Wilson, a motivational speakers and accountant from Texas.
John "Hog" Hannah, a former player for Coach Bryant, explained the meaning of the poem and its author to Bryant in his book, "Offensive Conduct: My Life on the Line":
"This is the day the Lord has made: we will rejoice and be glad in it." (Psalm 118:24)
Everyday in our lives is a new day. We can always start a new day everyday—so never take it for granted.