Runners start at 7:00 a.m.
Motorcycles & Cars: Registration at 8:00 a.m. / Run starts at 8:30 a.m.
T-shirts, Lunch, Music and Prize Event at Hop Springs Beer Park at noon-2:30p.m.+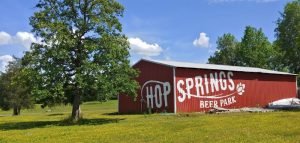 > 95 mile Motorcycle & Car "Poker Run" through beautiful Tennessee countryside.
Register for ticket: $35/motorcycle or car / $20 for each additional rider (link to come)
> New this year! 26.2 mile Marathon Relay Run – presented by Redeemed Runners
Register Your Running Team: $35/runner (link to come)
All to raise money to build a Habitat house and raise awareness of the need for affordable housing for families in Rutherford County.
Riders & Drivers leave the Habitat Office (850 Mercury Blvd., Murfreesboro), travel through scenic back roads of Middle Tennessee (see map) and then to Hop Springs Beer Park for a great lunch, music and prize event. Runner Relay Marathon route to come.
Lunch provided by Zaxby's (chicken and salads) and FitzWilly's Food Truck (more to come)
Cost: $35 per person includes an event t-shirt + lunch + 1 poker hand = good for prizes! Runner medals are also included. A $10 extra hand is available.
ALSO available: Lunch and Entertainment Ticket only (no rider/driver/runner run): $20 / $10 Child (12 and under)
Additional Hammer Down T-shirts and extra poker hands are available at the start and end of the run.
Tickets available on Eventbrite or at the Habitat Office.