The grand opening of the Rutherford County Veterans Community Center is on July 15th at 439 Rice Street in Murfreesboro.

Rutherford County Veteran Community Center focuses on creating fellowship opportunities for Veterans by providing gathering spaces for Veteran organizations, facilitating Veteran community engagement, and increasing communications between Veteran Service Organizations and the Rutherford County community.

"The opening of the Rutherford County Veterans Community Center will be an amazing opportunity for Veteran organizations to come together to help, aid, and assist each other, as well as the Rutherford County Community," Andrew Farrah
Prayer for the new building: Father, please bless this new building project to provide activities for our community and the families in the community that will promote growth, development, relaxation and enjoyment. Please provide all of the wisdom, finances, and resources that we will need to build a state-of-the-art facility. We ask You to provide adequate funding, competent professionals, and skilled laborers for the construction. Please give us favor with the surrounding communities and the nation. Father, stir up the faith in us so that we will walk by faith and not by sight and give to this vision. Amen Chaplain Andrew Farrah
BOARD MEMBERS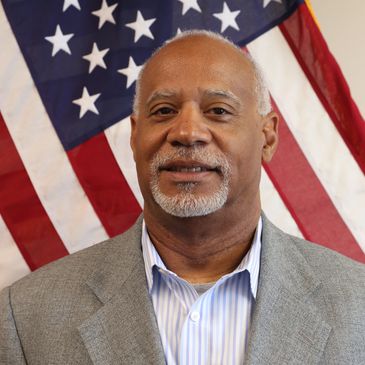 Keith Prather Chairman of the Board
Mr. Prather is a retired Army Chief Warrant Officer Four, serving 41years in both the active Army and Army Reserve. His expertise is in the Administrative and Legal fields. During his distinguished career, his diverse assignments include Company Commander for the Provisional Holding Company at Fort Benning, GA; the Garrison Command Publ
John Kitchen Vice Chairman of the Board
John Kitchen currently serves as the services sales manager at SumoLogic; a next generation cybersecurity company. John has been in the IT industry for 25 years serving in both a military and civilian capacity.  He has an associate's degree from Kishwaukee College, a Bachelor's degree from Northern Illinois University and a Master of Ar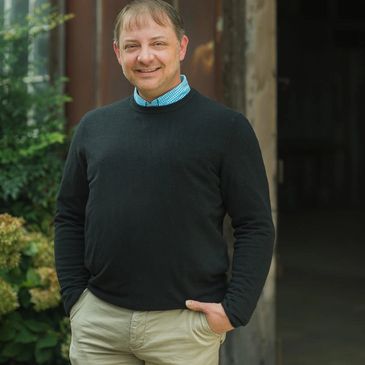 Norman Hanks Treasurer
Norman Hanks was born in Murfreesboro, TN and spent much of his life living in Rutherford County. Norman grew up in the Church of Christ and learned the importance of serving those less fortunate than himself. Throughout his career Norman has worked to try and make Rutherford County better and safer for everyone. He believes that throug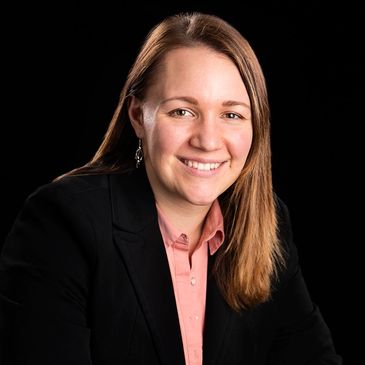 Rachel Miller Secretary
Rachel is currently a local small business owner and female disabled combat veteran who loves to serve those around her. Although the titles sound fun, what's more important is the life experience that comes along with it. Rachel was born and raised by a single mom in Wisconsin and, with not a lot of options, looked to serving her count
Brian Morris Executive Director
Brian Morris currently serves as the Executive Director of the Rutherford County Veteran Center. Prior to this role he served as an adjunct professor of political science at Cumberland University. He has an Associate degree from Florida State College at Jacksonville and a bachelor's degree from, The Citadel, The Military College of Sout
Joanne "JoJo" Johnson Board Member
Joanna "JoJo" Johnson served in the U.S Navy and U.S. Army for over 20 years with tours in Desert Storm and Iraq. JoJo has been employed at the Tennessee Valley Healthcare Systems in Nashville, Tennessee since 2007. In 2010, she transferred to the Murfreesboro location where she works in the Mental Health Rehabilitation Recovery Treatme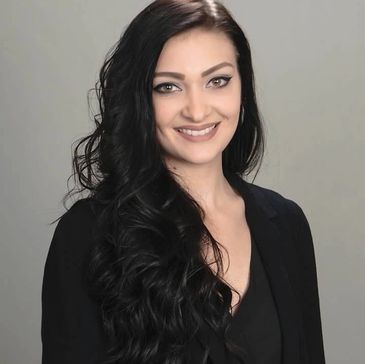 Kristin Breyette Board Member
Kristin Breyette is a Financial Advisor with Edward Jones. Originally from Painesville, Ohio, she moved to Tennessee in 2017 and now resides in Tullahoma with her husband, Derek and English Bulldog, Chubby. They've also recently welcomed their son, Silas into the world in May of 2022.
When not in the office, Kristin has a passion for se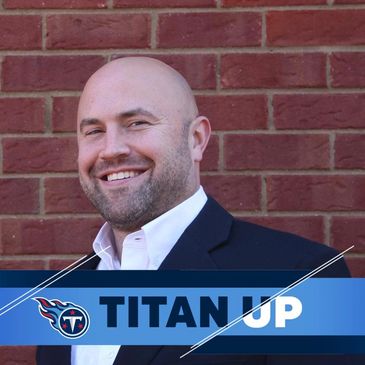 Jason Gulley Board Member
Jason Gulley, a realtor with Century 21 Wright Realty, has consistently been a million-dollar producer and is in the top 20% of all realtors in Rutherford County. He started his real estate career in 2010 and graduated from M.T.S.U. with a BS in Aviation.
Jason is a decorated two-time Marine combat veteran. He received a Navy Achieveme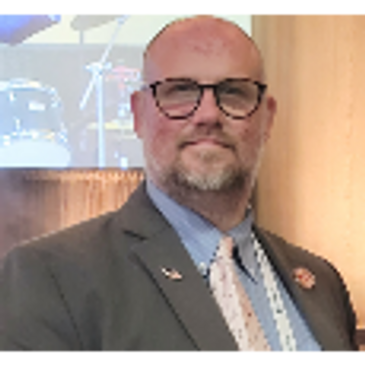 Richard A. Farrer Board Member
Richard Andrew Farrer was born in Nashville, TN at Baptist Memorial Hospital in 1977 and grew up in Exeter, NH. He attended The Brooks School from 1992-1996 and after graduation, he enrolled at Rollins College (Winter Park, FL) where he earned a BA in Classical Studies in 2001. After college, Andrew enlisted in the United States Marine Corps where he graduated from the School of Infantry. He had three deployments with 3/8 India Co as an infantry machine gunner. Andrew's military awards earned during service include Purple Heart Medal, Navy and Marine Corps Achievement Medal, Iraq Campaign Medal, Good Conduct Medal, National Defense Medal, Combat Action Ribbon, Global War on Terrorism Medal, Global War on Terrorism Expeditionary Medal, Humanitarian Assistance Medal, Navy Unit Citation Ribbon, Sea Service Deployment Ribbon (2 stars). He was honorably discharged in 2008. Post service, Andrew was a chef for 10 years at various restaurants and volunteers with a great number of Veteran Service Organizations. He currently serves as the VFW, Department of Tennessee Chaplain, VFW Certified National Recruiter for Tennessee, Adjutant for his local Post in Murfreesboro. Andrew also serves as the Senior Vice Commandant MCL#1158, Stones River Detachment in Murfreesboro, TN and the Judge Advocate for the Marine Corps League, Department of Tennessee. 
Andrew holds a BA from Rollins College (1996-2001) and an MBA in Healthcare Administration from Ashford University (2008-2010). Andrew is currently at Liberty University in pursuit of his MDiv (Masters in Divinity).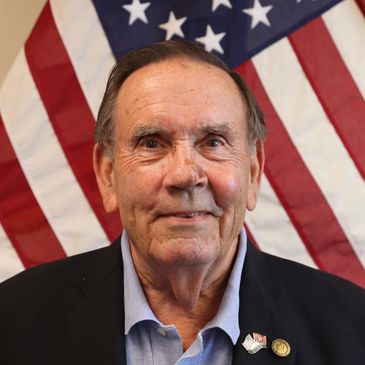 John Calfee Board Member
John Calfee has lived in Murfreesboro since 2001.  He is a Navy veteran having served for 13 years from 1966 through 1979.  An officer who obtained his commission through ROTC, John served his active duty principally aboard the USS James C. Owens (DD 776), a WWII destroyer, where he was gunnery and ASW officer.  His tour included one assignment with the 7th Fleet in Southeast Asia.  After retiring as a Lieutenant, John began a 50+ year career in accounting and finance working at an international accounting firm where he made partner and multiple companies as a CFO.  Currently, he provides mentoring and technical assistant to privately-owned businesses as an interim CFO. In addition to his service as Board member of the RCVCC, John also serves as board member and Treasurer of the Murfreesboro Noon Rotary Club Foundation and the Rutherford County Historical Society.  His prior voluntary activities include Chairman of the Rutherford County YMCA, President of Military Officers Association as well as numerous other service organizations and educational institutions.  John is currently a Life member of the VFW Post 4575 Murfreesboro and the American Legion Post 542 Put-in-Bay, Ohio. John and his wife, Andrea, have been married for 54 years.  They have a son, who served in the 2nd Reconnaissance Battalion United States Marine Corps, and a daughter, as well as four grandchildren, all residents of Ohio.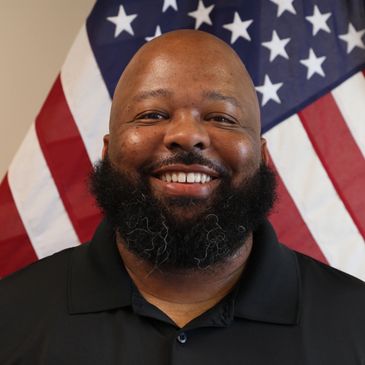 Carlos Rawls Board Member
Mr. Carlos Rawls is from Wetumpka Alabama and  grew up in Columbus, OH until enlisting into the United States Air Force in 1997. After graduating basic training at Lackland Air Force Base, TX, Carlos was assigned 312th Training Squadron where he attended and graduated the Department of Defense Louis F Garland Fire Academy, becoming an Air Force Firefighter. He was assigned to Wright-Patterson Air force Base, OH and Osan Air Base, Korea as a firefighter. Once his Korean tour was completed Carlos tried out for the US Air Force Tactical Air Control Party (TACP), he completed the training and was assigned to 15th Air Support Operations Squadron at Fort Stewart, Georgia. Carlos would deploy to Iraq 2 times 2003 (The Invasion),2006 (Ramadi) and Afghanistan 2008. Due to an injury he was medically retired in 2010. During his 13-year career he has been assigned to numerous stations, plus earned numerous personal and unit awards and citations.  In 2010 he completed 2 associate degrees from the Community College of the Air Force and in 2012 he earned his BS in Organizational Management from Tusculum College. Currently he works for Royal Cup Coffee as a Territory Manager. Carlos is a life member of the DAV, American Legion and VFW where he is Currently the Senior Vice Commander.