About 18 miles south of Interstate 840 in between Murfreesboro and Franklin, near Chapel Hill, Tennessee, Henry Horton State Park offers a wealth of outdoor activities.
A visitor can really choose their own adventure based on their recreational preferences at this Tennessee State Park.
Visitors can stay in the air-conditioned inn and have a few days of golfing at the Buford Ellington Golf Course and swimming in the pool. For a more primitive experience, tent campers can spend their days fishing and hiking.
Or, for those prepared to stay a few days, do it all.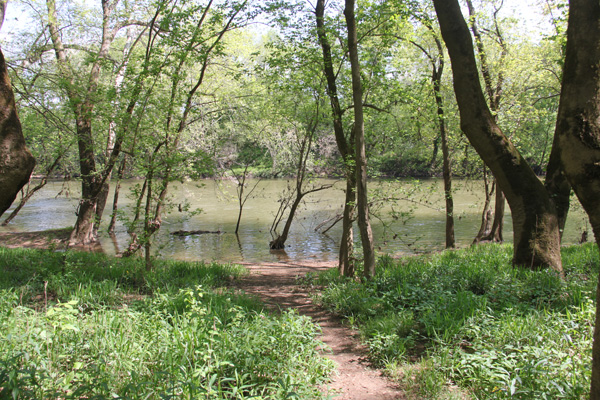 The park, on the Duck River, contains eight different hiking trails, totaling 11 miles.
Coming from 840, Highway 31 leads hikers, golfers, swimmers, fishers and campers right through the park. Park in a small parking lot on the north side of the river for access to most of the hiking trails.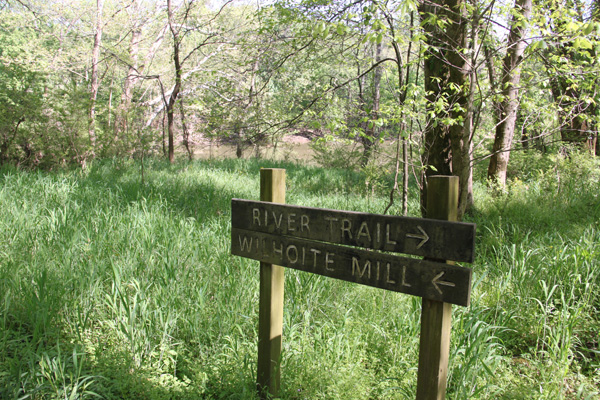 This includes the Wilhoite Mill Trail, commemorating the area where a mill stood a century and a half ago, a trail along Spring Creek, and the Adeline Wilhoite River Trail, a narrow walkway that follows the north side of the Duck.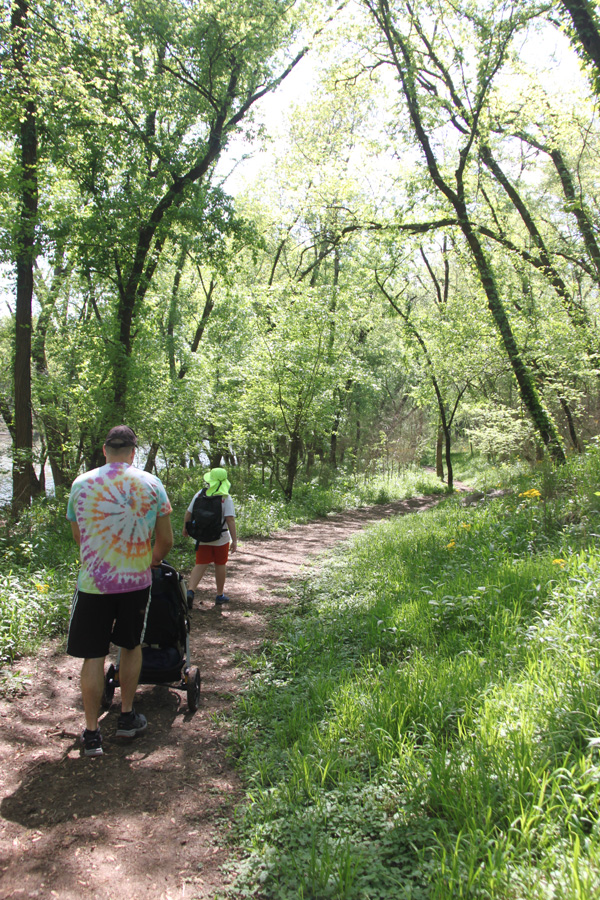 Park officials rate the River Trail as easy, but it can be muddy, rooty, narrow and rocky with some slight hills in some places—not exactly a simple walk in the park for those attempting to push a stroller, but no big problem for the able-bodied, offering views of the Duck River and affiliated flora and fauna. The broad river was moving quickly in April.
About a half mile into the river trail, hikers can access the tent and RV camping area. At the center of this area sits a camp store, a shady playground, an area of sand with some toy dump trucks and bulldozers available, and a Birds of Prey display where park visitors can view an owl and a hawk in cages and take in some information about other birds of prey in the area.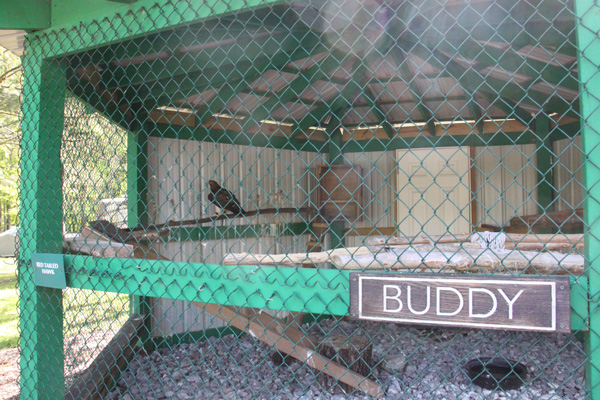 Continuing farther from the highway, the Hickory Ridge, River Trail Loop and the Wetland Trail offer many more miles of walking and wildlife viewing, and access to back-country camping areas.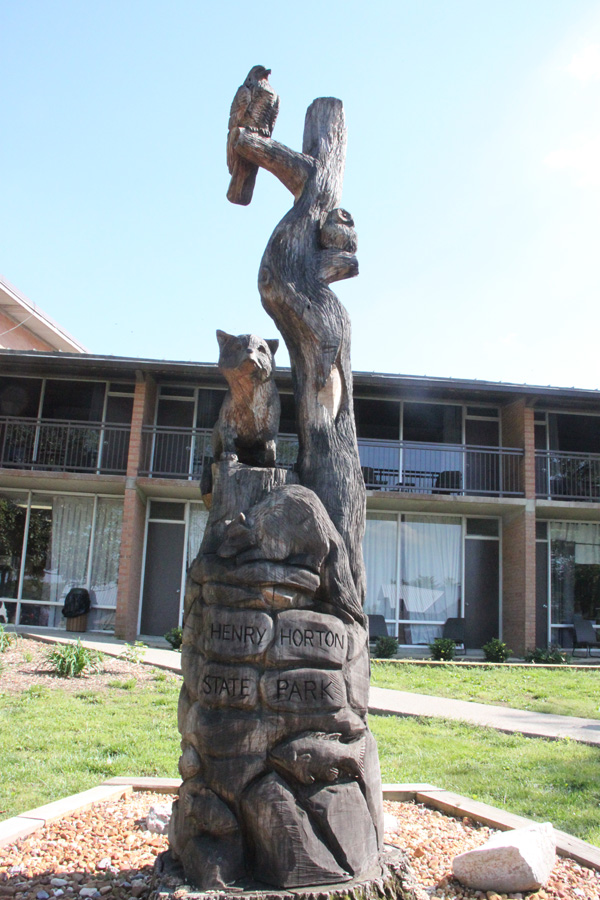 Across the Duck River, Henry Horton State Park contains even more amenities and activities, a park visitors center, inn, swimming pool, grasslands, more playgrounds and even a skeet, trap and archery range. The park contains a full golf course, a disc golf course and beehives. The parking lot near the visitor's center hosted some food trucks on a recent Sunday afternoon.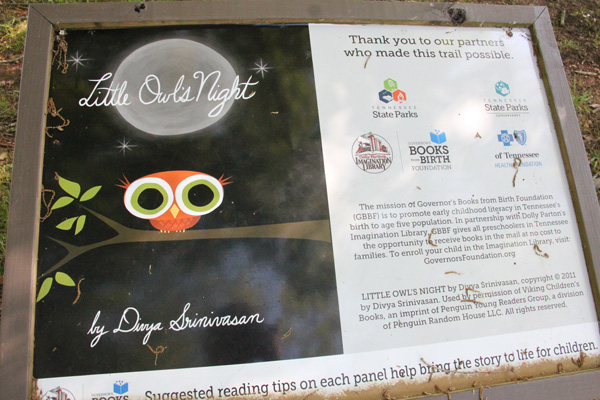 Those with young children still unable to complete long miles of hiking trails in the woods may want to check out the Storybook Trail, a very easy paved quarter-mile path. Panels lining the path illustrate a simple children's story with woodland animals, with some discussion questions that encourage counting, color recognition, making animal sounds and other childish fun, presented in part by Dolly Parton's Imagination Library.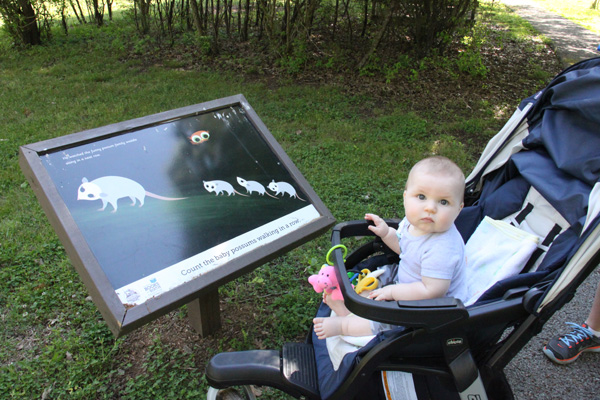 This same trail contains numerous tree identification panels also, describing some of the accompanying native trees, and how to recognize their leaves.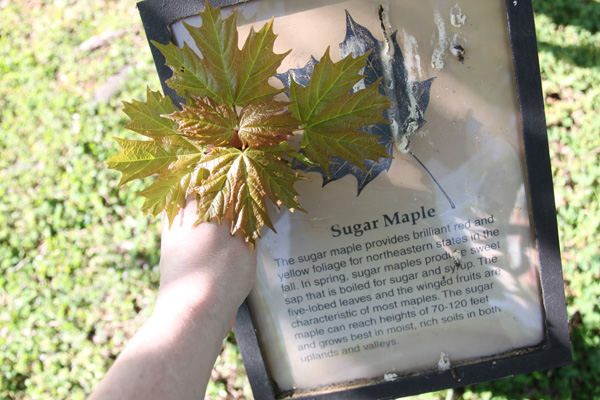 Henry Horton contains a variety of playgrounds scattered throughout the park, all different. One, near the Storybook Trail, makes more of an obstacle course challenge with ninja training-type devices, climbing rings and walls, balance beams, shaky stones and such. Find another, more of an accessible, inclusive play area, not far away.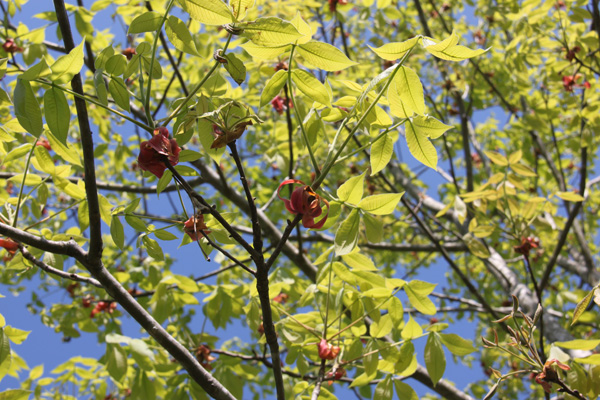 Lots of picnic tables line the south bank of the river, near the grasslands and visitor's center.
And the park's multiple overnight accommodation options—an RV lot, tent camping areas, cabins for rent, hammock camping areas, back-country camping as well as the inn—make an impressive variety of choices for staying onsite.