Originally posted in Murfreesboro Post by Dan Epright
(Thank you Dan, Ivan and Dave Gould for honoring Frank)
Frank Caperton, known throughout Rutherford County as a Christian, historian, photographer, computer technician, entrepreneur and Rotarian, died suddenly at his Murfreesboro home last Wednesday morning.
He was 59.
He is survived by his wife, Lora, three daughters and grandchildren.

The family has scheduled a Celebration of Life for Monday, July 18 from 2-4 p.m. at New Vision Baptist Church, 1750 N. Thompson Lane in Murfreesboro.
Caperton's friends remembered him as both serving the community and supporting his family with his computer expertise and with his photographs, including the weekly Post of the Town photo page in the Murfreesboro Post.
He received a business degree from Middle Tennessee State University in 1987.
Caperton was the treasurer of the historic Sam Davis Home board, a former president of the Rutherford County Historical Society, and an active member of the Murfreesboro Rotary Club.
Marty Luffman, another county historian, said he had known Caperton for more than 30 years.
"He worked on the computers at State Farm Insurance, and then we were both members of the Rutherford County Historical Society," Luffman said.
"Frank has been a tremendous asset to me as a friend, he's been a tremendous asset to Smyrna and La Vergne and the Sam Davis Home as an historian. He was always a delight to work with; he was always laughing and cutting up.
"He was just that kind of guy that people really enjoyed being around. Frank's presence, his talents, his skills, his personality, his charisma, his involvement, his historical knowledge are a tremendous loss to those of us who knew him."
State Rep. Mike Sparks said, "Frank was always a big encourager. He was such a likable guy. We both had a love for Rutherford County history. Frank treated everybody with kindness and respect. He cared about people. I'm going to miss him as a dear friend."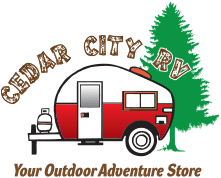 Dale Armour, now the police chief in Algood in Putnam County, previously worked with Caperton.
"When I got a phone call this morning from his wife, it was a total shock," he said.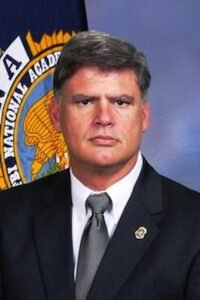 "He had a strong interest in Rutherford County history, and we'd compare notes. He was a great photographer and a great friend. He was one of those gregarious people that was full of life. The community has lost someone who's probably an unsung hero."
Caperton provided photographs for the weekly feature in the Post for the past four years. After the paper was published, he would promote the page on social media with the tagline "Did Frank's camera find you this week?" His photo page subjects included fundraising events, Habitat for Humanity building events, barbecues, pancake breakfasts, Rotary events, and arts and music events.
"Frank's work was tremendously popular with our readers," Murfreesboro Post editor Ivan Aronin said. "Whenever I contacted the organizer of an event to let them know Frank would be there to take pictures for the newspaper, the respect the community had for him was obvious in the organizer's response."
Lora and Frank Caperton were married 24 years as of June 1, a second marriage for both of them.
"He had a heart for helping people, he had a heart for God," Lora said. "He grew up with one of his grandparents as a preacher in the Church of the Nazarene. He had just rededicated his life around the time we started dating."
Lora said they were introduced by her mother.
"When he owned DataWorks, his computer store, my mother went into his shop to order a laptop," Lora said. "Frank was on the phone talking about a church's singles group. (My) mother said, 'You need to talk to my daughter; she needs to get involved in a singles group.' Frank said, 'I don't mind if I do.'"
Lora said that Frank called her, and they talked for five or six hours.
"We knew within a week, pretty much," she said. "We started dating in January and we were married by June."