Emmy Award-winning broadcaster Joe Dubin, known to Middle Tennesseans as "Big Joe on the Go," is bringing his talents to Main Street Media of Tennessee.
Dubin will report and produce videos focusing on local news that will be distributed on Main Street Media's growing streaming platform through Facebook and YouTube. He will also host podcasts and write columns for Main Street Media's newspapers and websites.
"We are very excited to have Joe join us and focus on our mission of providing Middle Tennesseans with high-quality local news and information," said Dave Gould, owner of Main Street Media of Tennessee. "Joe has built a fantastic reputation as someone who really gets and understands hyper-local news. He's going to be a big help to us as we expand the distribution of our videos and podcasts to new platforms."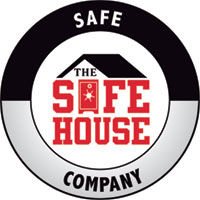 Dubin has spent 20 years working for Nashville's local TV stations, winning two Murrow Awards and three Emmys for his outstanding work.
"I am over-the-moon excited to join what I think is a fantastic company," Dubin said. "Being a hyper-local guy, I have seen firsthand the impact Main Street Media has had on our wonderful communities all over Middle Tennessee with their commitment to storytelling and putting people first. Journalism is alive and well every day at Main Street Media."

Dubin is a Nashville native and McGavock High School graduate. He attended Samford University in Birmingham, where he played football, before graduating from Middle Tennessee State University.
Dubin joins an illustrious group of media personalities who are part of the Main Street Media team, including columnist Mary Hance (Ms. Cheap), broadcaster and show host Devon O'Day, Tennessee Sportswriter Hall of Famers Larry Woody and Tommy Bryan, columnist Ken Beck and photojournalist Larry McCormack.